A very creditable 13 ringers from five towers came to tonight's branch practice at Weston-on-the-Green, kindly hosted by Gerald and Andy.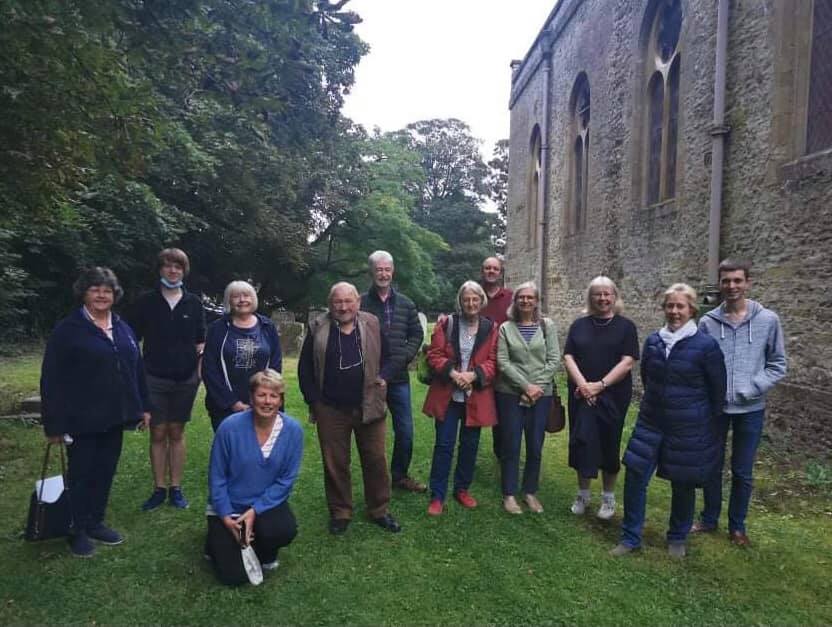 For many it was their first visit since the improvements had been completed to the ringing chamber ceiling and to the rope circle, if not their first visit altogether. It is now a very welcoming space and should be the location for many quarter peals in future.
We are very sorry that Mandy, Jeremy and Richard couldn't join us, due to needing to self-isolate.
After ringing up we rang some rounds and call changes with Dinah, who is learning at Islip and who appreciated visiting another tower and meeting other ringers.
We rang several plain courses of Grandsire doubles, called by Charlie and Teresa, as well as plain hunt on five, with Andy showing that he hasn't forgotten how to ring the three to it. Well done Andy.
Some more rounds and call changes for Dinah, then we managed to complete a plain course of Bob Minor at the third attempt, with James on treble and Willie rolling back the years taking two. Kathryn, despite strong reservations, also showed it could be done on four, Teresa on three and Charlie on five.
Finally, we attempted to ring the front five down in peal, where Andy kept behind the treble very nicely. I hope to see more of our Weston friends at Bletchingdon, Islip and Kirtlington in future!
Please don't forget to put our next branch practice on 29th September at Middleton Stoney in your diaries. See you then!
Steve Vickars
2nd September 2021