8 bells, 20-1-6 in Eb (GF)
Ambrosden officially practice on Friday evenings, and ring for Sunday service, but currently have only 1 ringer so ringing is by arrangement only.
Ambrosden bells are housed in a metal frame and have Hastings stays. The stay on the 2nd is a split stay with a piece of dowel holding the top half of the stay together. This can be used for training as heavy breaks only the dowel (easily replaced) instead of the whole stay.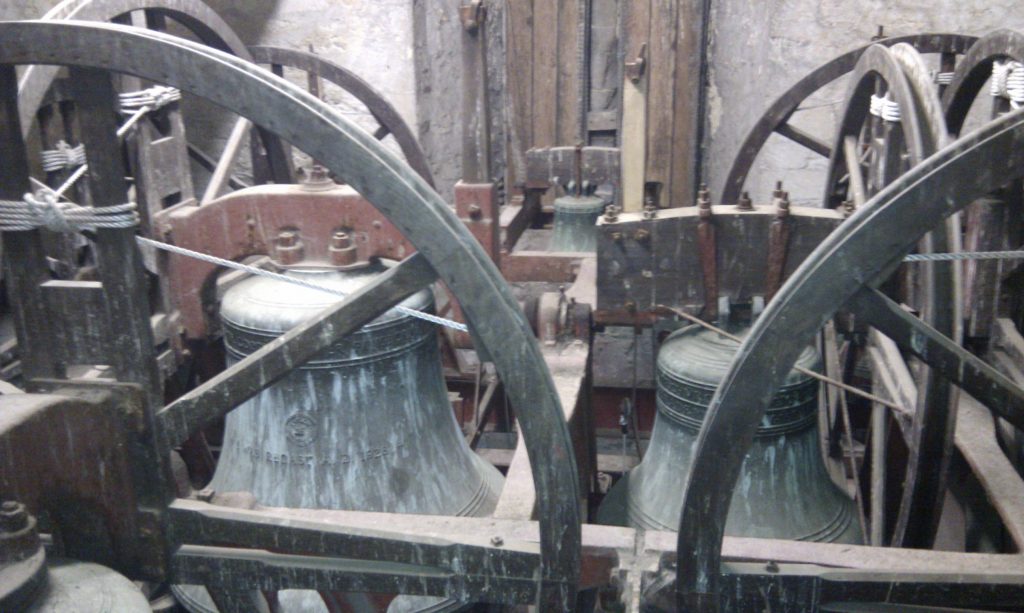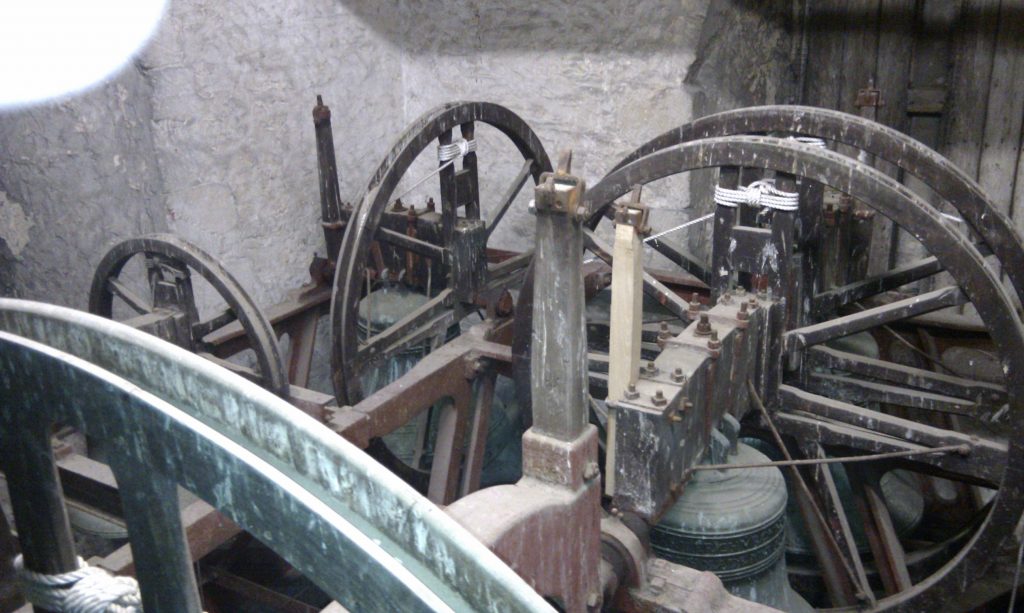 Contact: Pam Newall