As expected, there was plenty of ringing going on around the Bicester Branch to help celebrate the Platinum Jubilee weekend between 2nd and 5th June. Below are some highlights.
Teams of five and six turned out to ring out at Caversfield and Bicester on Thursday and Friday morning, to start the Jubilee celebrations. Thanks to Pinder for the photos.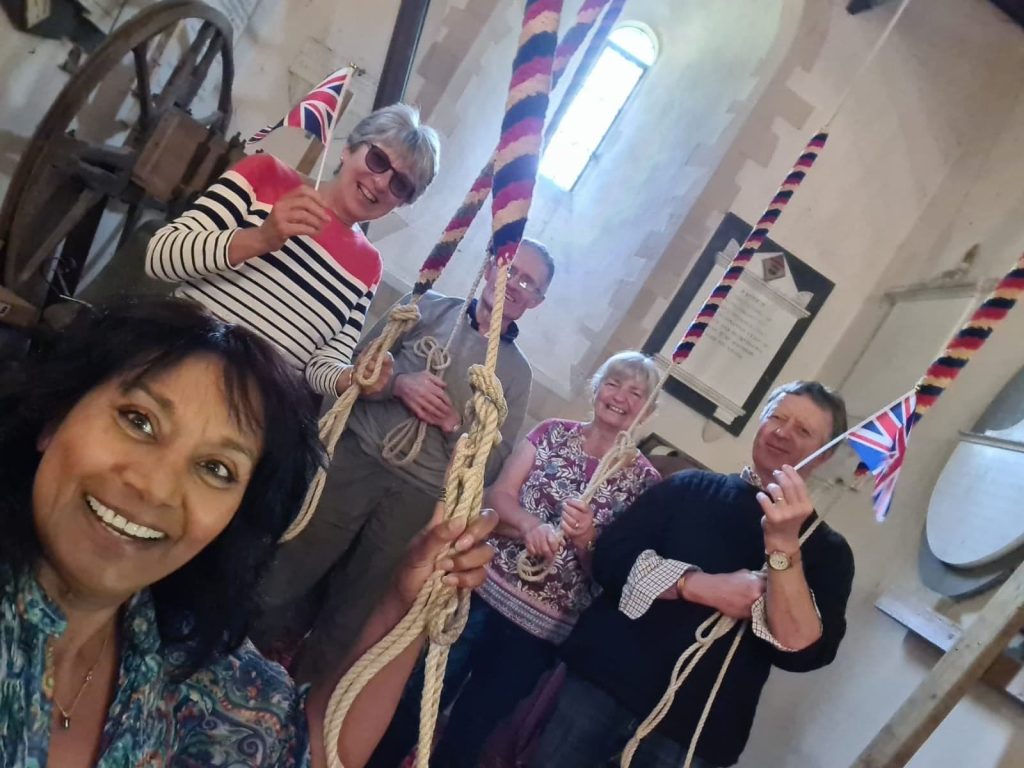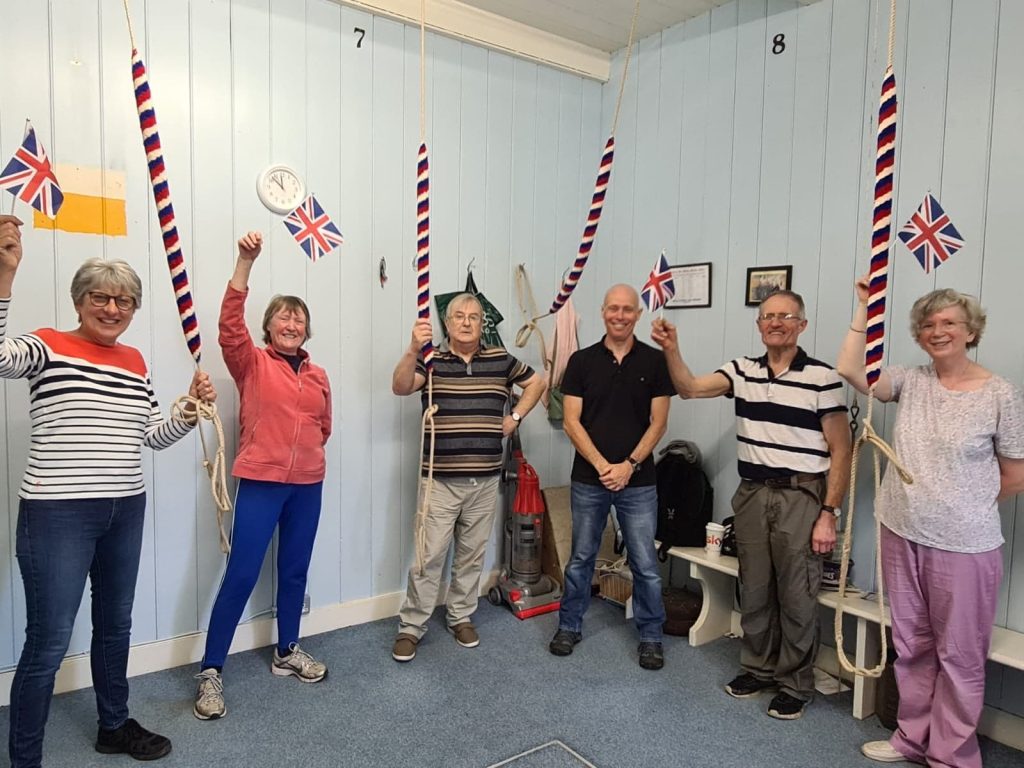 Five ringers joined Sue in celebrating the festive weekend on a sunny Thursday afternoon at Bletchingdon. Thanks to Dave for taking the photos.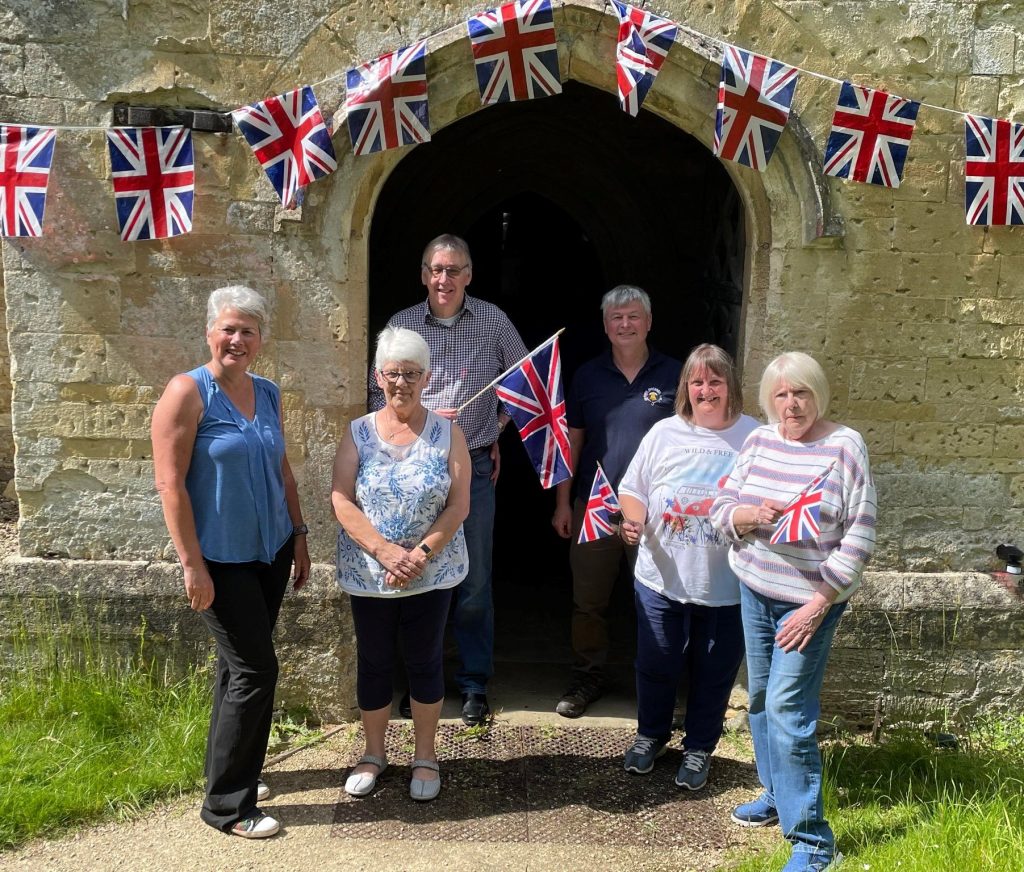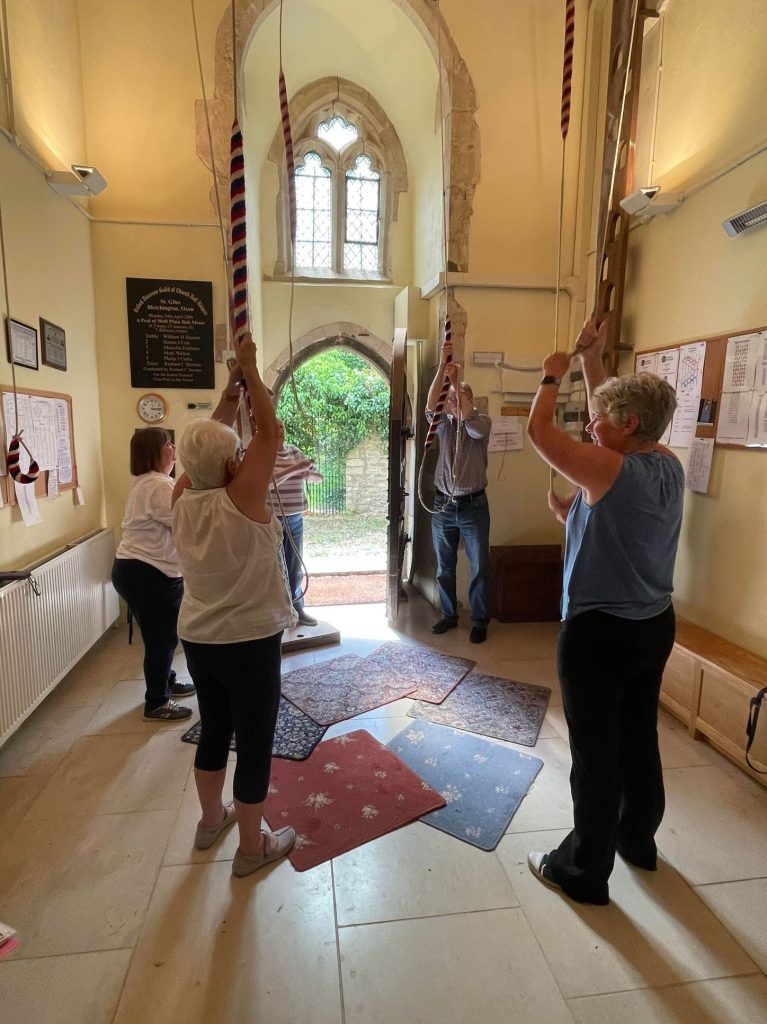 On Friday, eleven ringers rang at Islip, including a visitor from Inverness. Several went the extra mile wearing special costumes and hats for the occasion. Photo courtesy of Ricky.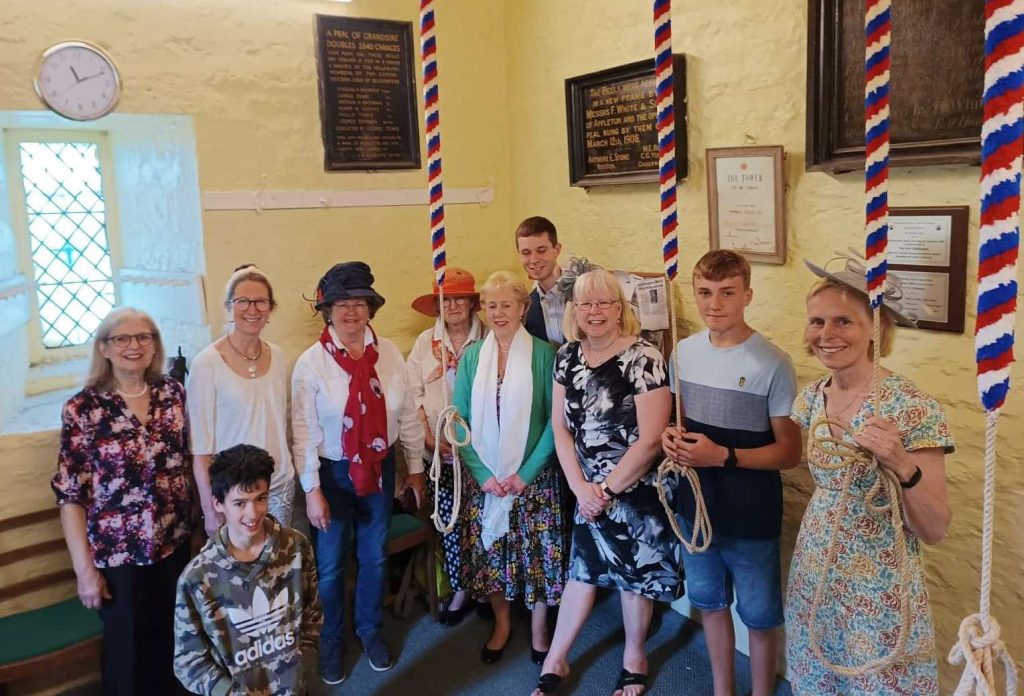 Islip ringers also supported celebratory ringing at nearby towers on Thursday, including at Charlton-on-Otmoor, Weston and Woodeaton.
The team at Weston on-the-Green rang on Thursday evening and before the Sunday morning Jubilee Service. Thanks to Mandy for the photo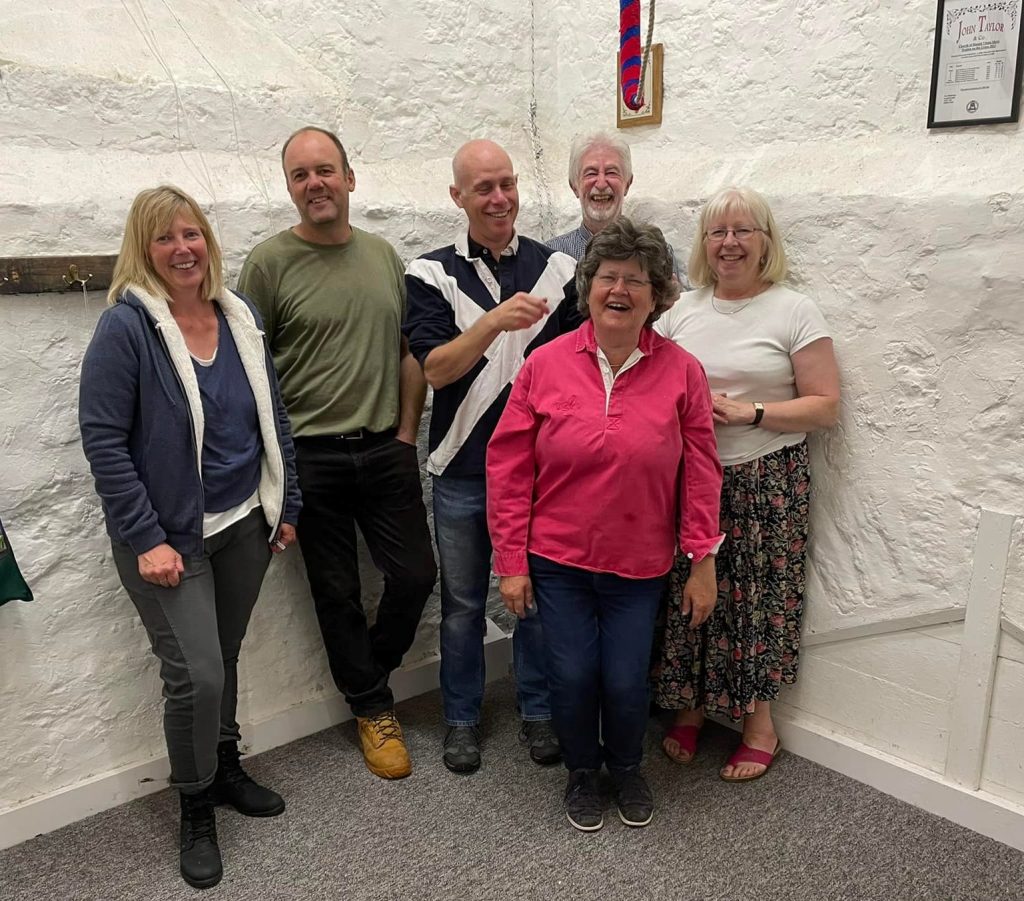 On Saturday the sun came out in the afternoon for the Kirtlington Jubilee Picnic. A team of eight ringers from three local towers started off the proceedings, finishing with Mandy's excellent sloe gin. One of the team, Caroline was also the chief organizer of the picnic. Thanks to Caroline's friend and David for the photos.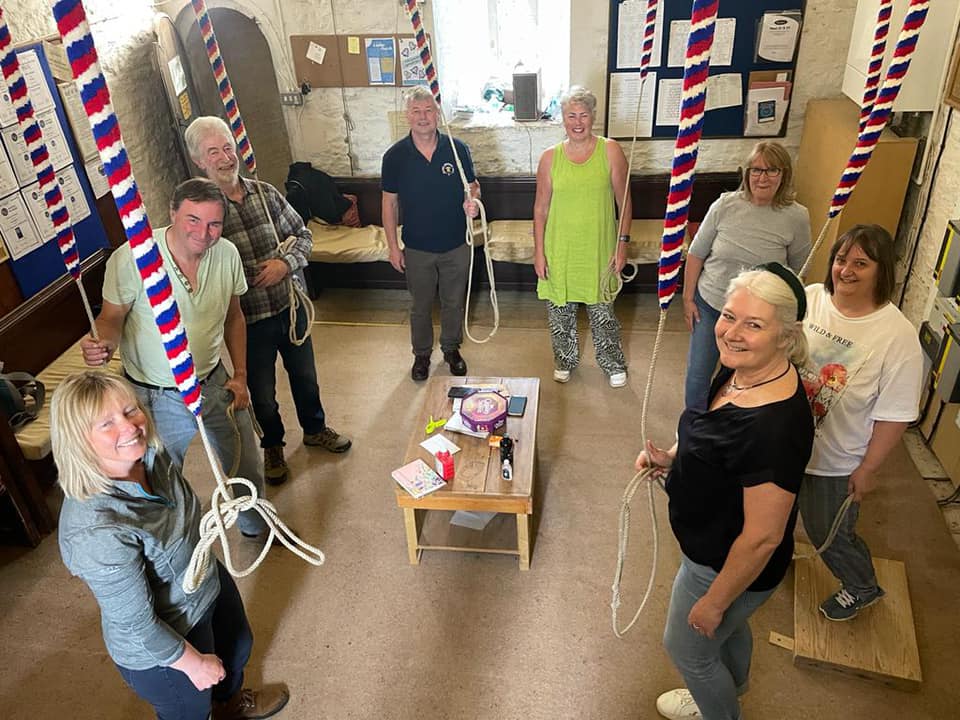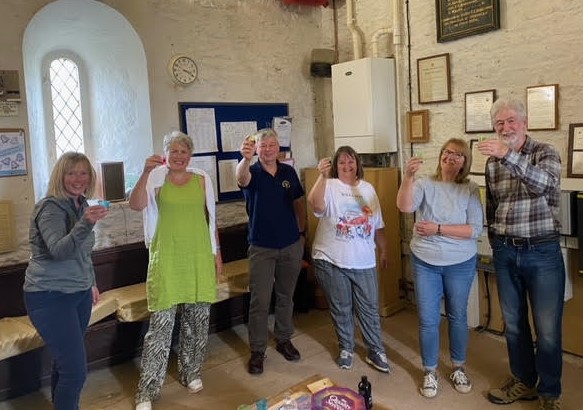 Five ringers started the celebrations at Ludgershall on Friday (photo courtesy of Jan).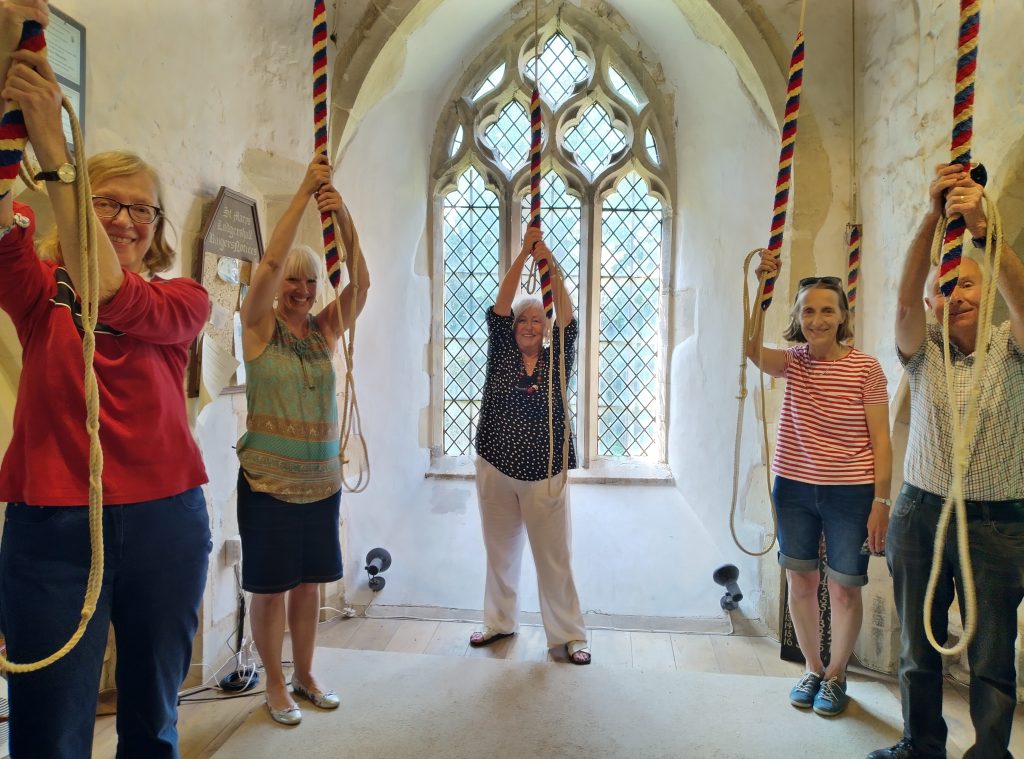 Hilary, Linda and Christine rang the three bells at Chesterton  in celebration on Thursday and Sunday.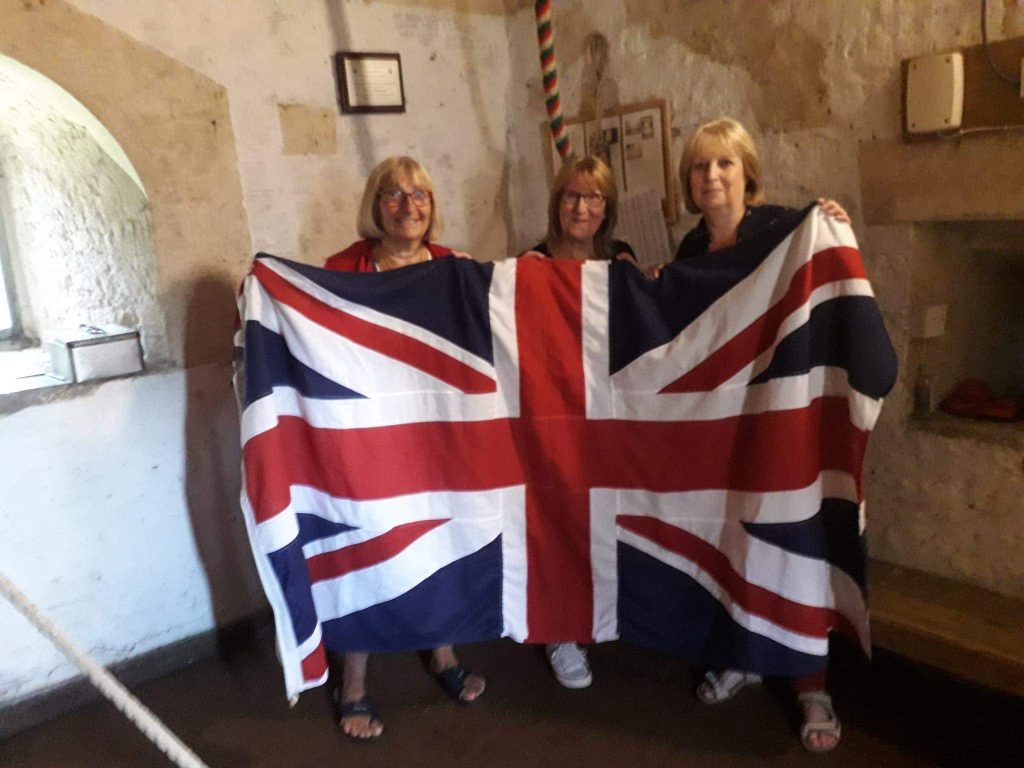 A team of five turned out on Sunday afternoon to ring the bells at Middleton Stoney, with the no. 2 stay recently repaired, before the afternoon service.
Slightly further afield, one of our ringers called a Quarter Peal of Bob Minor at Woodstock on Friday afternoon and another helped out at Tackley on Saturday.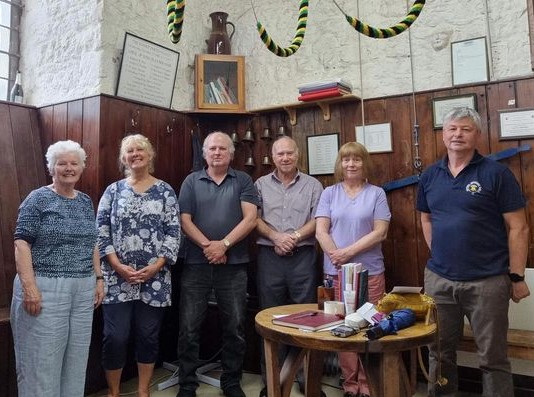 Steve Vickars