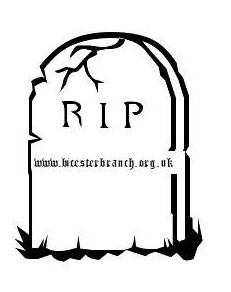 After over a decade of trying, the branch website has finally completed its migration from Anthony Cole's server to its new home on the Oxford Diocesan Guild's servers.
In December 2020 we worked with Anthony and the Guild Server team to re-direct internet addresses to the new home, while final checks of content have now completed and under Gus' patient and methodical care, we have verified all content has safely migrated to the new server.
We have also now established new mailing lists for members (members@bicester.odg.org.uk), officers (officers@bicester.odg.org.uk) and tower correspondents (towers@bicester.odg.org.uk).
Farewell, old Bicester Branch site (www.bicesterbranch.org.uk), hello new Bicester Branch site (www.bicester.odg.org.uk).
Very big thanks go to Anthony for hosting the branch site and mailing lists and providing responsive and reliable support for such a long time!.
Steve Vickars and Gus Bridges