Eleven ringers from seven towers came to tonight's branch practice at Middleton Stoney. The weather was playing tricks, with blazing sunshine originally forecast, then heavy downpours from 7pm, but at Middleton the sun came out and a rainbow was spotted!
It was good to see Colin, our steward and his son Simon. After ringing up we had some plain hunt and plain courses of Grandsire to get used to the bells. We took a short break to give Philip and another from Middleton a first go at ringing. Graham called a touch of plain Bob doubles and Steve a touch of Grandsire doubles for Julie to treble to. There was no stopping Simon who put himself inside the the Bob doubles band, although a few words were had with dad!
After a touch of Bob minor called by Colin, we had another break for handling, then more Grandsire for Christine to ring no. 2 to. After a couple of attempts to ring a touch of Stedman Doubles we settled for a plain course before lowering.
Team photo time at the end in the beautiful surroundings. Next branch practice is Tuesday 21st June at Bicester. See you there!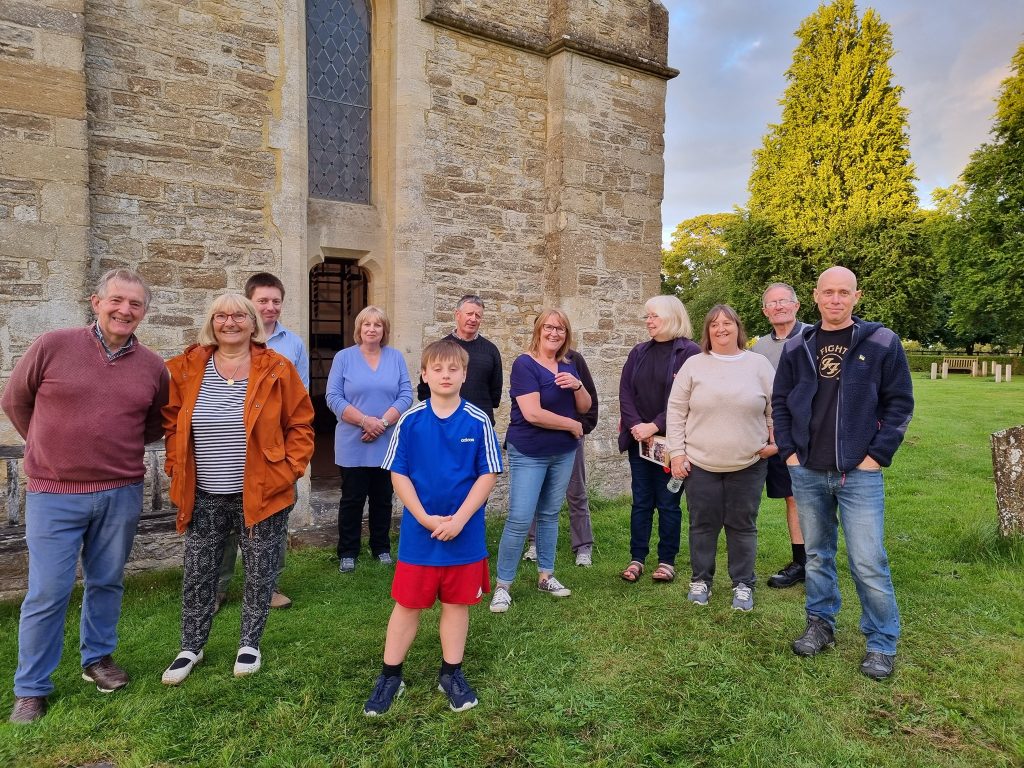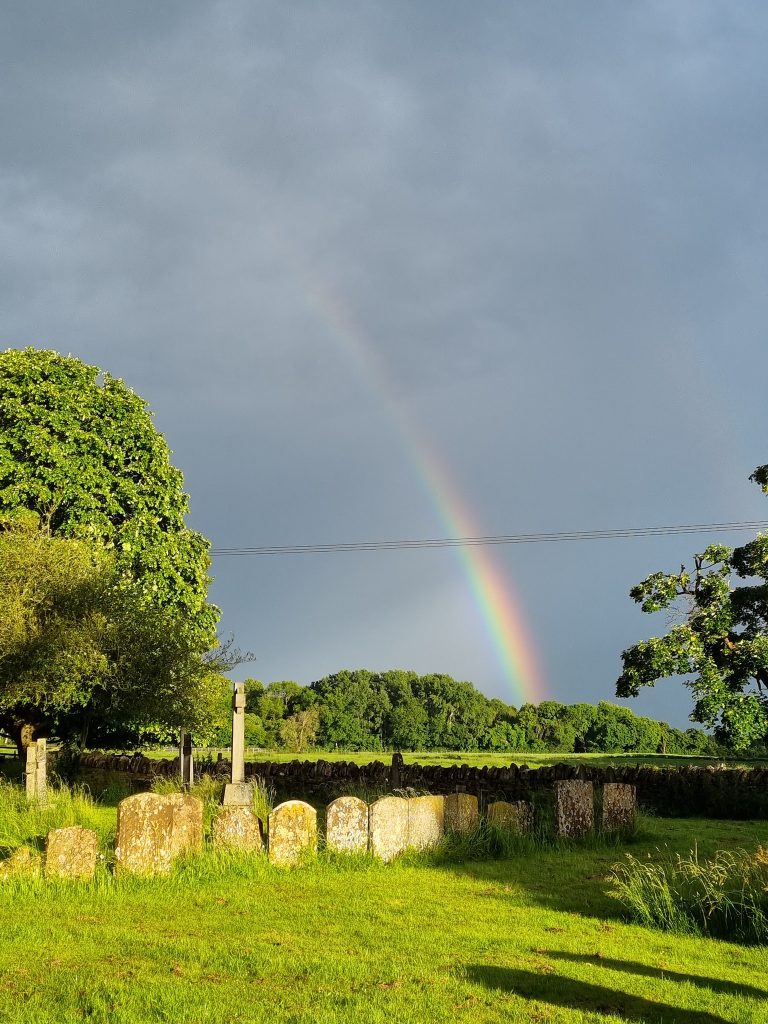 Steve Vickars