Fifteen ringers from five towers came to tonight's special practice at Weston,
hosted by Gerald, Mandy and Andy. Nick, a new ringer, was also there to practice rounds. Jeremy our branch ringing master was in charge, but we were also joined by Celia, Richard, Graham, Alison and Laurence who gave great support.
We started with a number of plain courses of Grandsire doubles, giving Sally and Julie a turn on the treble and two, Mandy, Judith and Gerald inside. Noting that Mandy rang the four inside for the first time, well done!
We rang a touch of Bob doubles for Julie to treble to, as well as a touch of Grandsire doubles for Graham. After plain courses of Bob doubles for Judith and Gerald inside Alison called a touch of Stedman Doubles with Graham affected.
After more rounds for Nick we rang a touch of Bob Minor with Jeremy, Celia and Richard, called by Alison and then more plain courses of Grandsire Doubles for Sue, Mandy and Gerald. And finally a very reasonable lower on six, led by Graham with Mandy, Judith, Andy and Gerald in the team.
Finally we caught the late evening light to take a group photo with our two mascots. Another full practice and some prime rings, which was great!
Next branch practice is on Wednesday 8th June at Middleton Stoney, hopefully with their 2nd stay mended.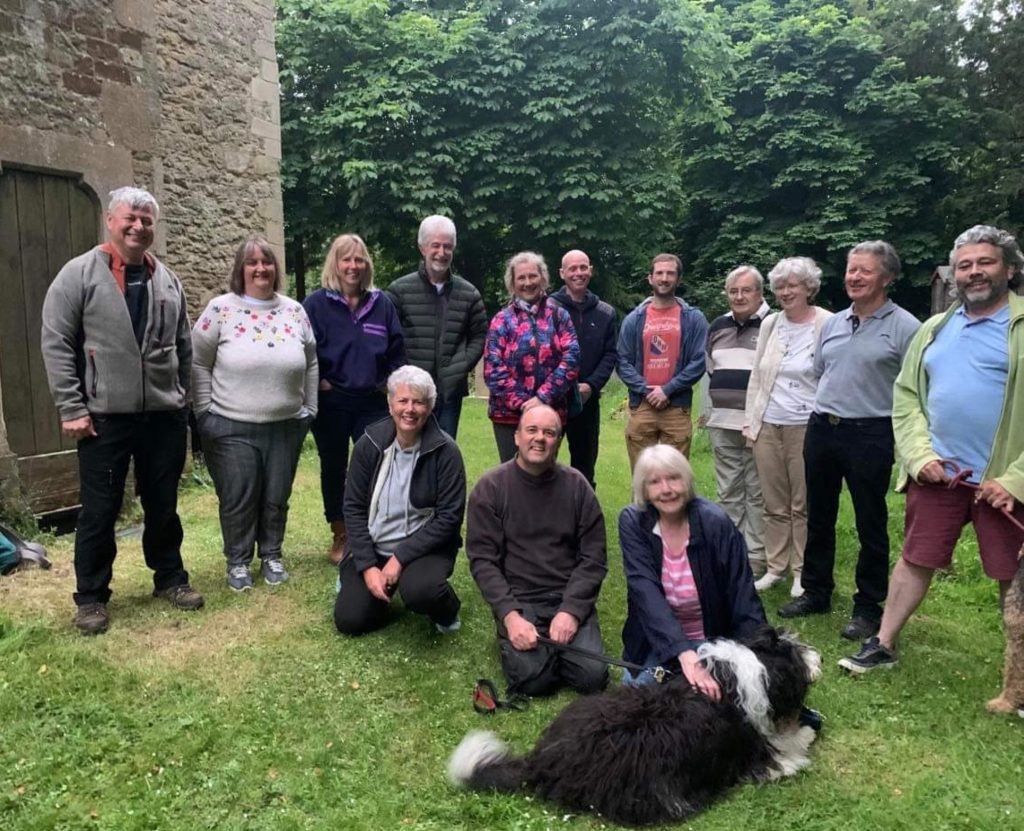 Steve Vickars