On Saturday we had a great day out to the towers south of Carterton: Langford, Broadwell, Black Bourton, Clanfield and Aston. This was our first outing since 2019 and a welcome opportunity to ring at some new towers. We enjoyed a fine variety of bells, from the slightly challenging Langford ring, through the twitchy Clanfield eight, the hefty but musical Aston bells to the easy-going rings at Black Bourton and Broadwell. All the churches are distinctly beautiful and well worth a visit in their own right. We were also well cared for at the Plough, Alvescot.
Langford, our first tower, has a Saxon tower with distinctive architecture and a ring of six accessed up a broad spiral staircase. These were until recently very odd-struck and consequently were very difficult to ring well in peal, but go better now. The treble is close to a metal ladder, so our less-experienced ringers kept away. For the morning session, we were joined by Hugh Deam and Judy, helping us ring rounds, call changes and a touch of Grandsire doubles, which we almost completed.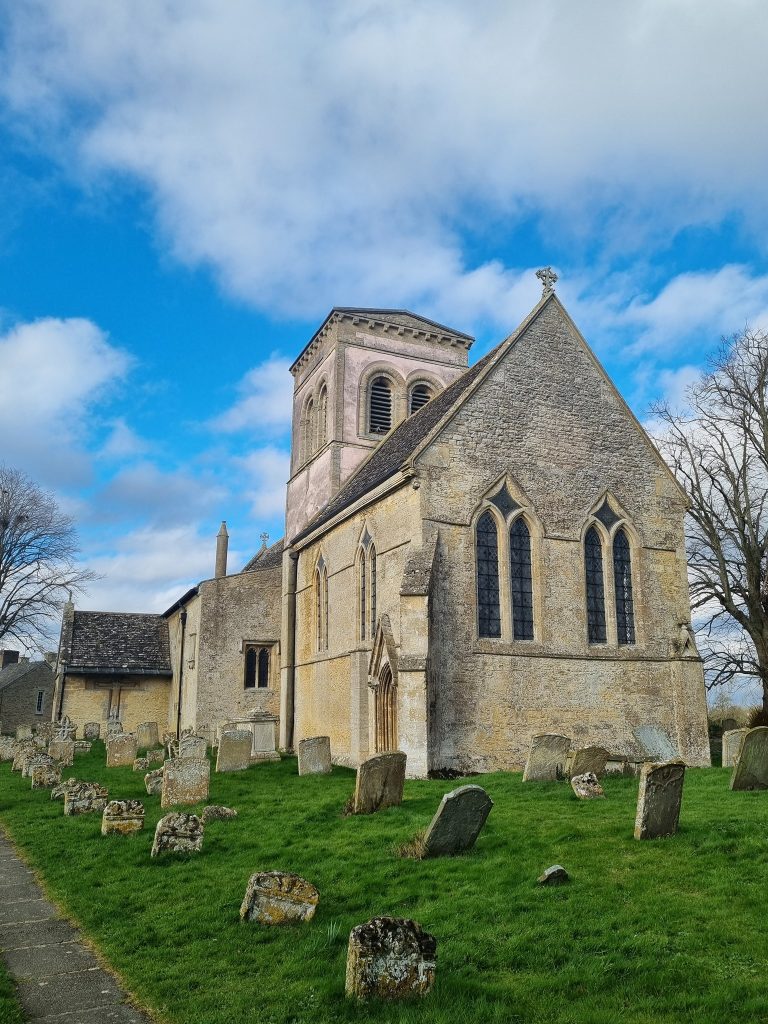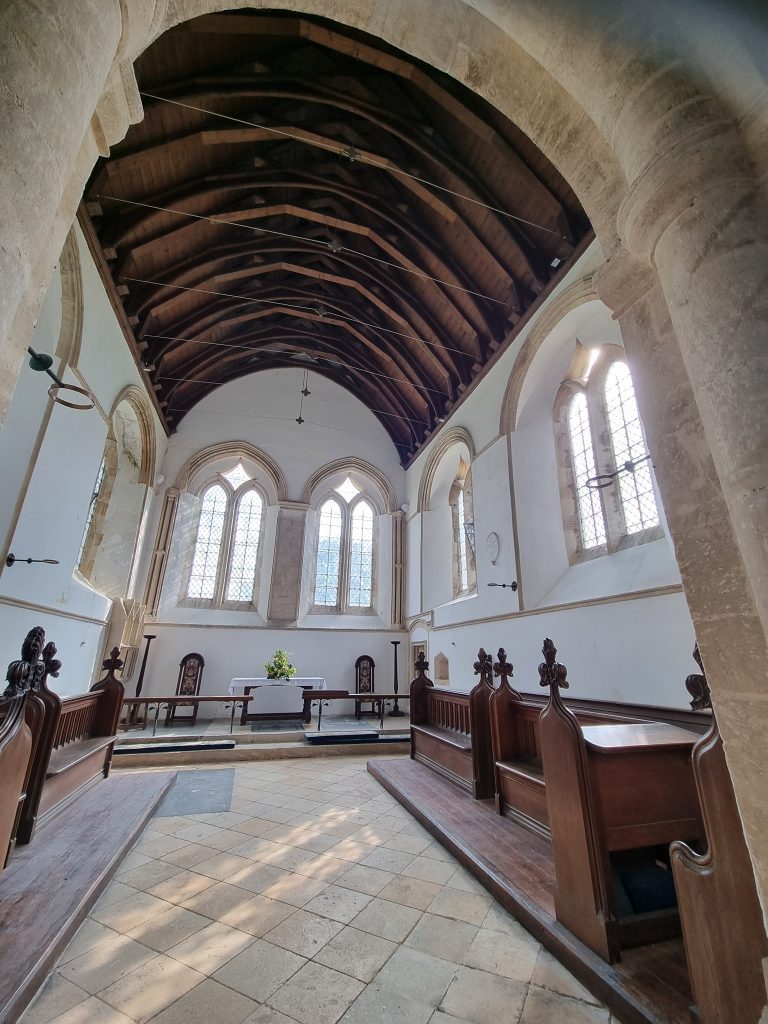 The church at Broadwell is a beautiful example of a Knights Templar Church, with several distinctive features. The bells were until last year unringable due to a poor installation at the end of the 19th Century, but are now a delightfully easy-going ring of eight after a re-hang and augmentation, including two bells from the Keltek Trust and a newly-founded treble. We managed Plain Hunt on Seven with those ringing the tenor finding it incredibly light-set.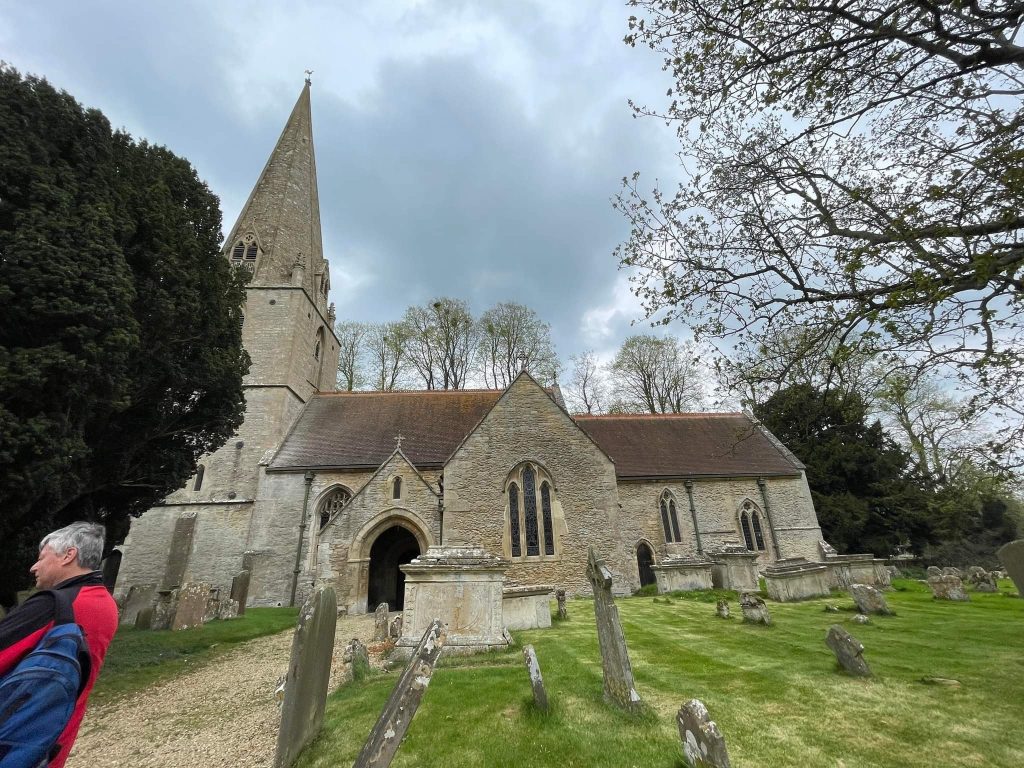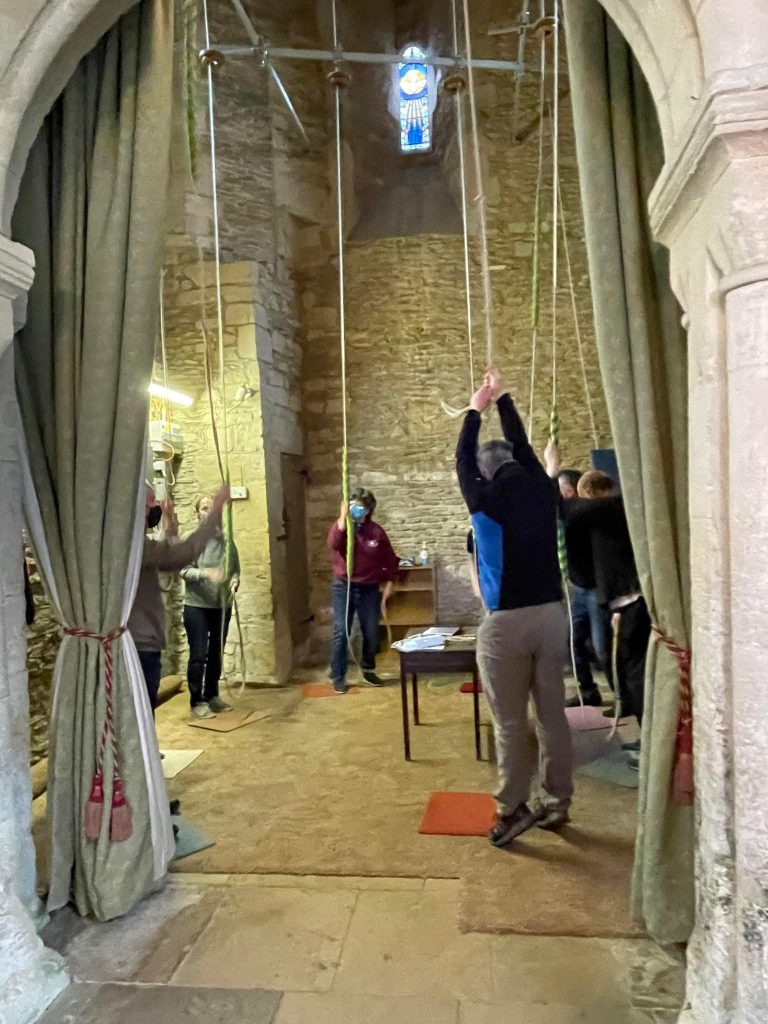 We stopped for lunch at the Plough, Alvescot, where we enjoyed wonderful service and good food. According to Julie, it used to be Gary Barlow's local, so he obviously has good taste. At lunch we were joined by Dinah and by Sue Paine's daughter, Alice and grandson Kit, who showed boundless enthusiasm at all the afternoon towers.
Our first of the afternoon was Black Bourton, a light ring of six, which were rehung in 2017; the ringing chamber is in a small room adjoining the back of the church, with the door needing to be closed before starting ringing, rather like a doctor's consulting room. This tower was definitely the favourite of our newer members, and where a number of "prime rings" were achieved, including Sue Carter ringing inside to Grandsire Doubles, Julie trebling to it and also ringing down in peal very nicely. We also rang a nice touch of Bob Minor, called by Richard.
Onto Clanfield, another pretty church and a nice ring of eight, however, several of our group found the twitchy ropes quite challenging, but we did manage a couple of courses of Little Bob Minor, a first for Jeremy. Another highlight was Sue ringing alongside her grandson, keeping the tradition going!
I have subsequently found out from Tony Crabtree that the rope guide at Clanfield is rather low and is one of two towers in the Witney & Woodstock branch that are candidates for raising the rope guide to a more practical height.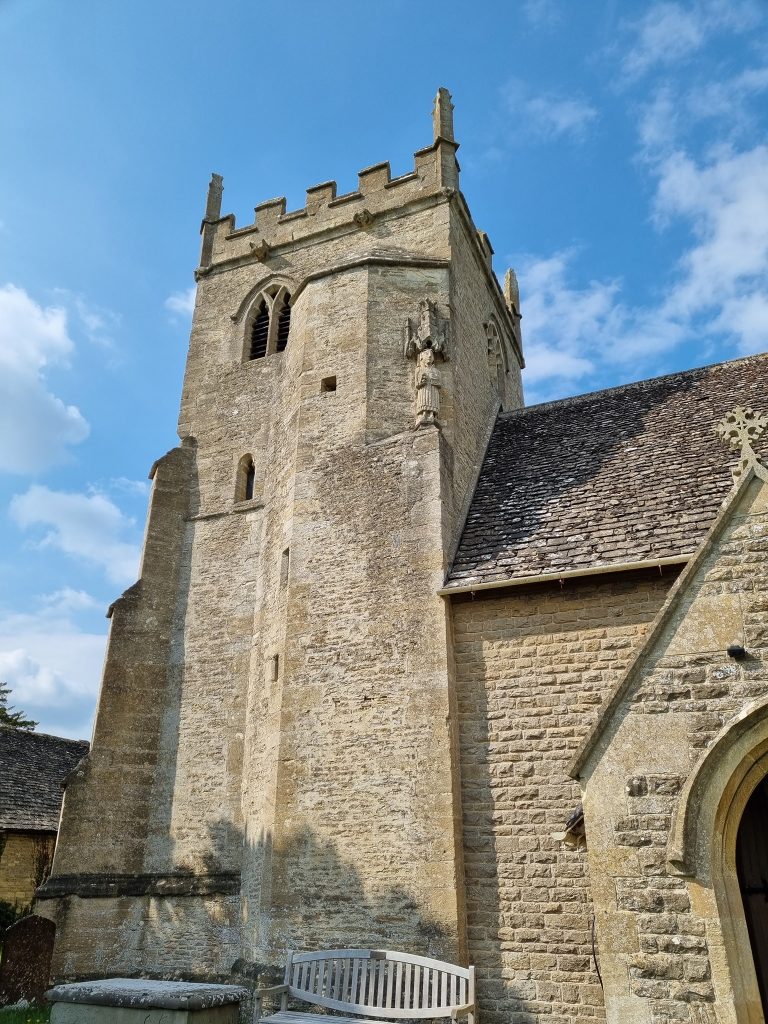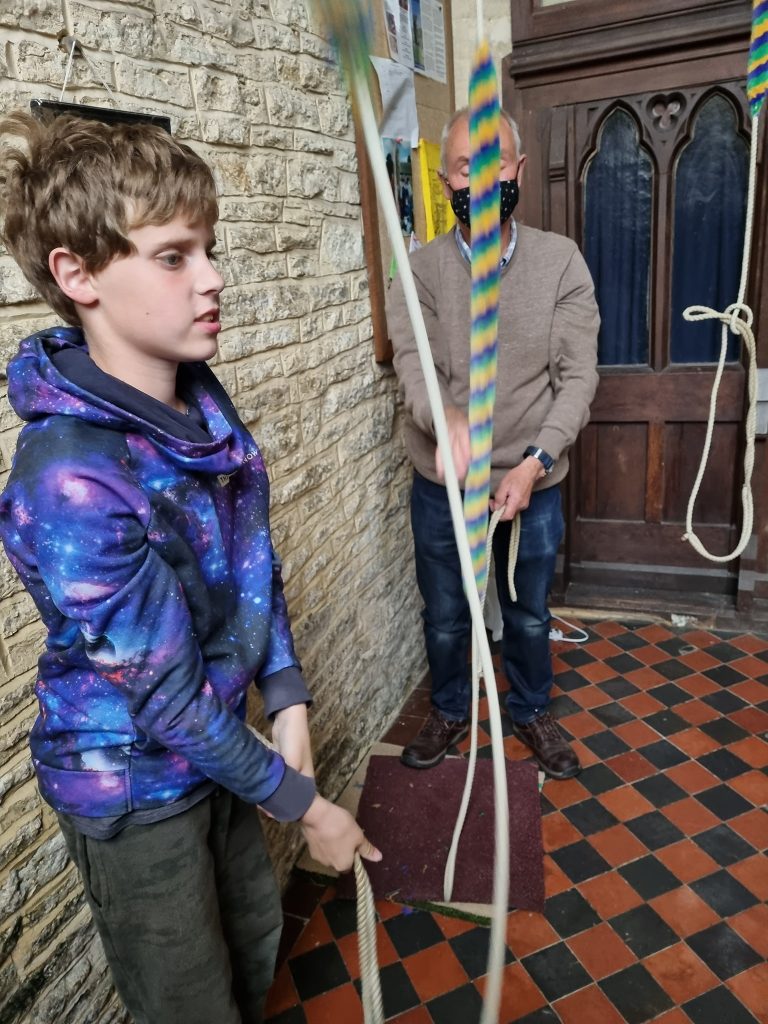 Our final tower was Aston, the most recent of the towers, dating to 1836. The ring is a heavier six, and posed some challenges to our group, but the back bells make a wonderful resonating sound, which we exploited with a nicely-struck touch of Grandsire Doubles. Ian who welcomed us, also joined in the ringing and took the group photo at the end.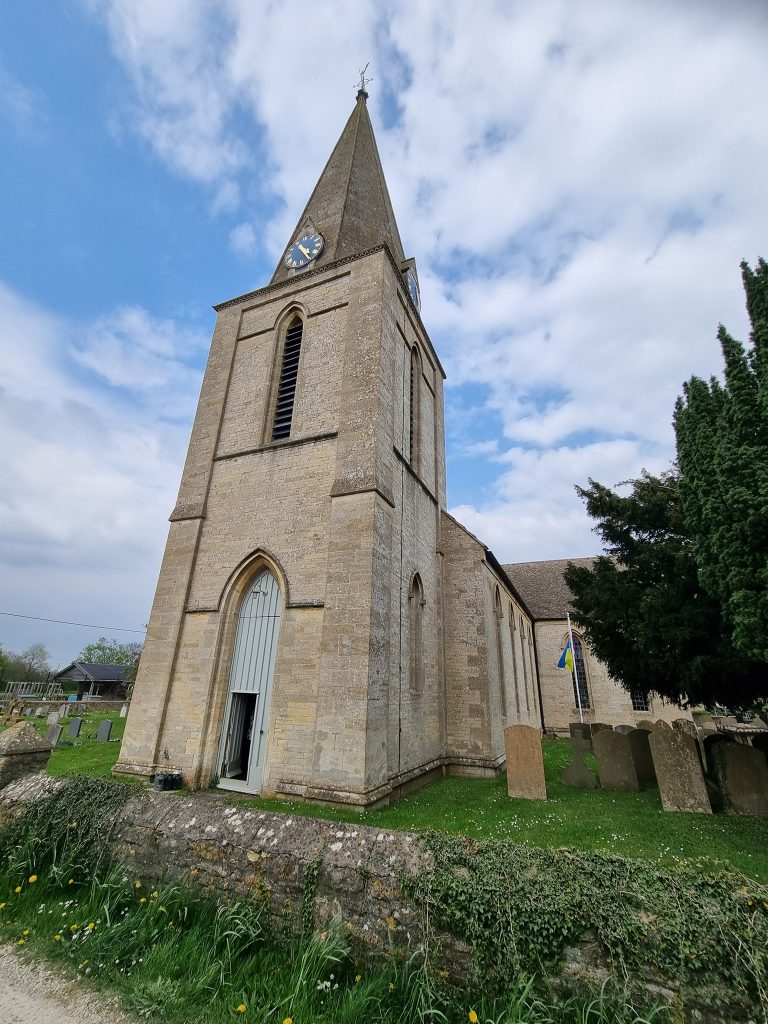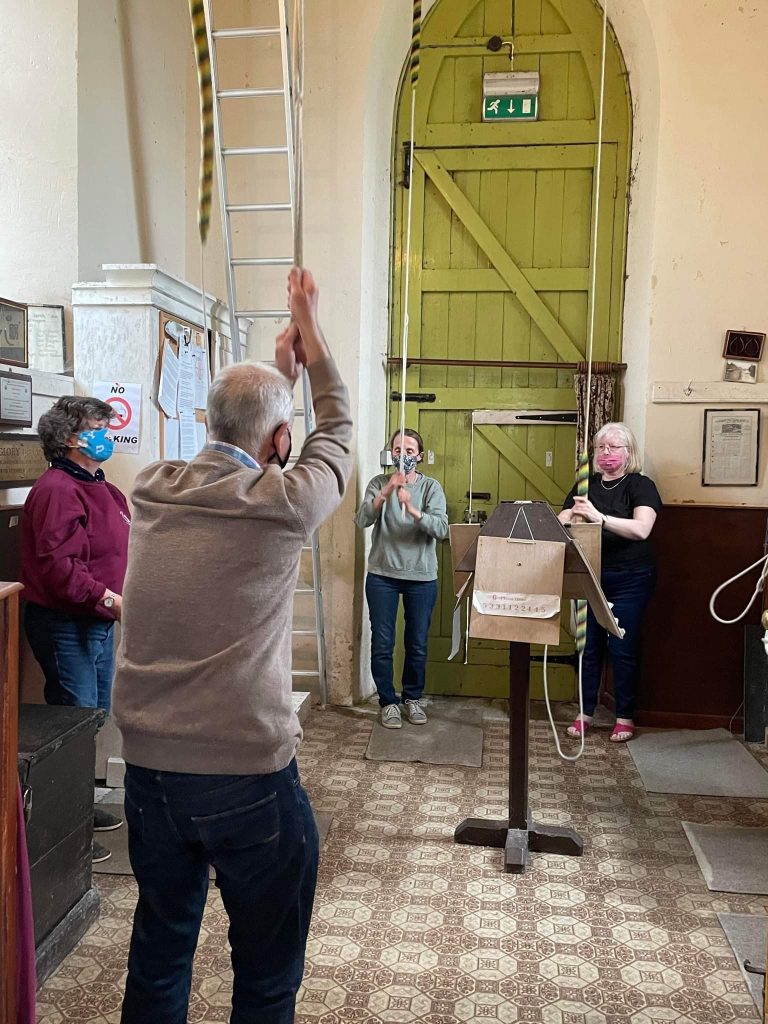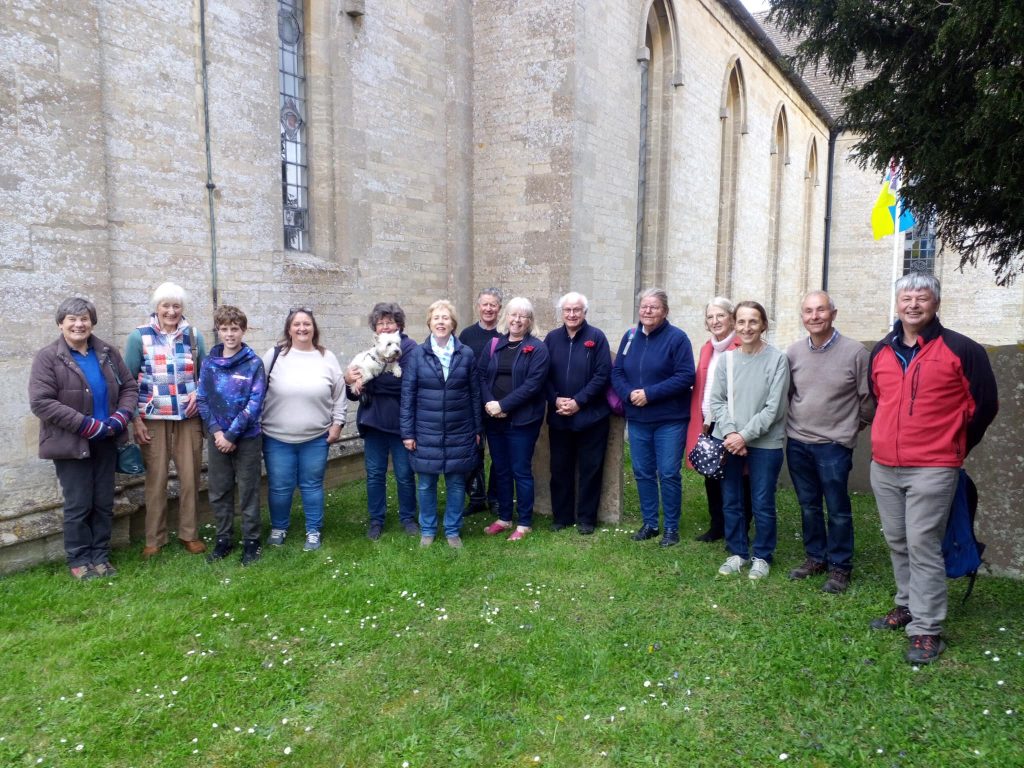 Steve Vickars
24 April 2022