Fifteen came to tonight's Branch Practice at Kirtlington, including a warm welcome to Katie Lane, Guild Master and to Colin, our Steward. We also welcomed Malcolm from Woodstock, returning from injury as well as our own Charlie Bates, back from Uni for Easter.
After ringing up we kicked off with Plain Hunt on five for Dinah, Mandy and Christine, then switched the team to include Gerald, Sue Carter and Sally.
Then onto plain courses of Bob doubles for Sue M, Gerald and Judith inside, with Sue C trebling at least for one, then some plain courses of Grandsire for Mandy on three, with good striking.
Next a touch of Grandsire Doubles for Graham and Charlie inside, supported by Katie and Colin, called by Malcolm, with Judith trebling and Simon covering, rather nicely struck, then more plain hunt for Sally on four and Christine on five.
As we had a good turnout we rang up the back two and rang a number of courses of plain hunt on seven, giving just about everyone a go on an inside bell, with Judith covering.
Our last piece was a plain course of plain Bob Triples called by Colin and with Gerald making a good go at covering on tenor, before lowering all eight in peal. A good practice!
We just had time to take a team photo, below.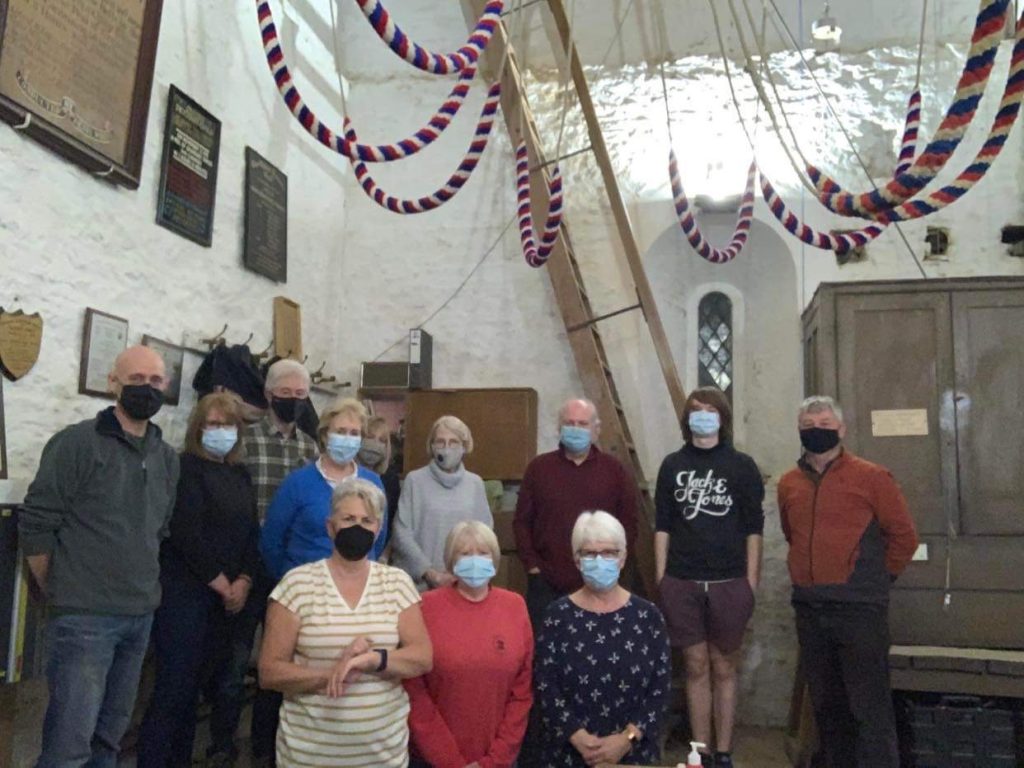 Steve Vickars