Fifteen ringers from six towers came to tonight's Branch Practice at Bicester, including Sally Cross, Gerald Bushby and Dinah, ringing there for the first time.
We started with some rounds and call changes on six for Pinda and Dinah, then a few plain courses of Grandsire doubles with Sue Carter and Gerald on the hunt bells, Judith Vickars inside and Sue Macready covering.
It was good to see Sally master the six and tenor to plain hunt doubles, before we rang the back four up and did rounds and call changes on all ten, with Gerald getting his first go on that number. We then rang some nice plain courses of St Simons doubles for Kathryn Grant.
On to a touch of Grandsire doubles, with Judith inside, before more rounds and call changes for Dinah and Pinda and an attempted touch of plain Bob minor with Anne inside, getting to the final set of Bob's before firing out.
Our final blast was to ring all ten again, with Judith and Dinah in the team, before ringing down the front six and back four, with some good striking.
Well done everyone, hope to see people at ringing for the Christmas tree festival at Ambrosden on 4th December and branch practice at Islip on 7th December.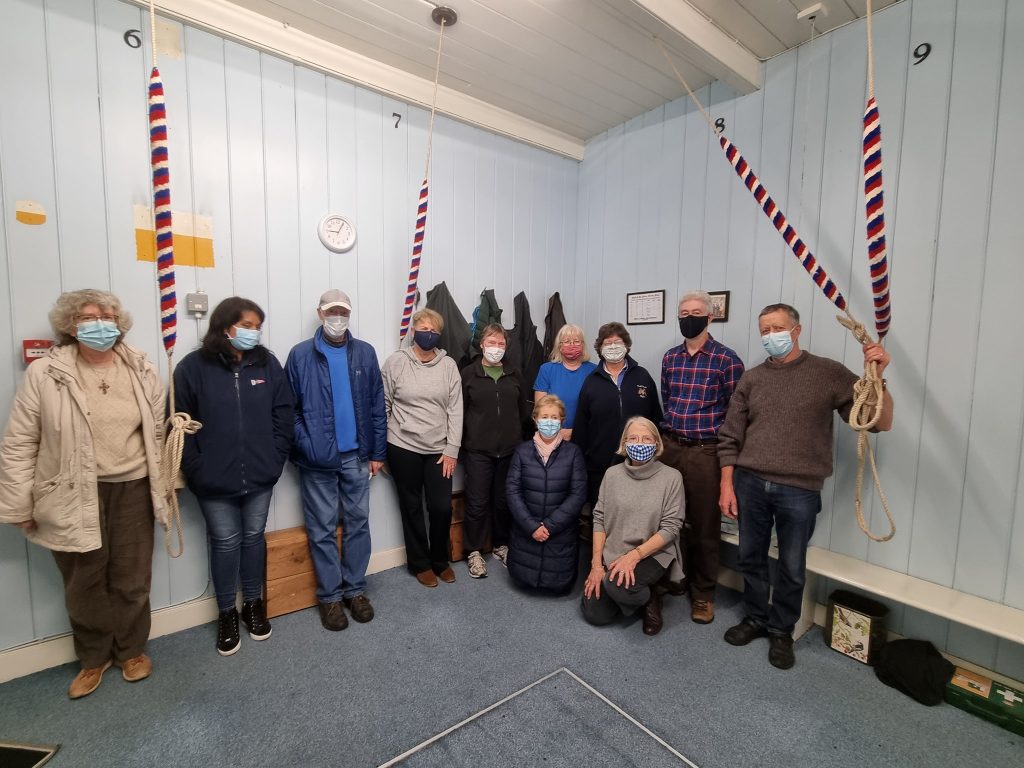 Steve Vickar